Company
About
Decamel team has extensive experience in investment and credit portfolio management working hands-on with projects in the real sector, which enabled deep understanding of processes within the lending and investment business, such as allocation of financing, debt portfolio management, debt collection, portfolio restructuring and crisis management. The team has high appreciation for finance and utility of corporate governance, as well as has M&A experience, created investment companies and managed investment projects.

Decamel team has been working with debt portfolio and invoice financing since 2003 and with real-estate project financing since 2002. During this time we were involved with investments and lending in real-estate, maintenance and development. Experience of our team includes multiple finance products: finance of debt portfolios, SME finance and lending to the real sector, M&A finance, invoice financing and trade finance, ship and aircraft finance.

Our team is experienced in IT and programming led by our combined LendStream (Lithuania) and Iconic Software (Latvia) team with decades of compound experience in building credit management systems and with front-end development.

Decamel financial and operational team is led by Dmitrijs Pavlovs, who has worked in several EU markets, including projects in the Baltics, Germany, UK and Ireland. During the period from 2006 to 2015, Dmitrijs acquired vast experience also with credit projects and investments in difficult markets like Ukraine, Belarus and the CIS countries; operations in Russia were discontinued in 2015. This enabled deep understanding of business processes for a 1.2 billion EUR credit portfolio under management across various credit products and markets.

Our joint Decamel team is driven by interest in sustainable development of its business, long-term stakeholder relationships and technological outlook and its implementation to guide business processes.

Each and every one of us has a particular skill that makes our investment portfolio perform. Being delighted to join such a broad mix of people from different backgrounds, together we stand to present our investors financial transparency, sustainability and long-term value approach.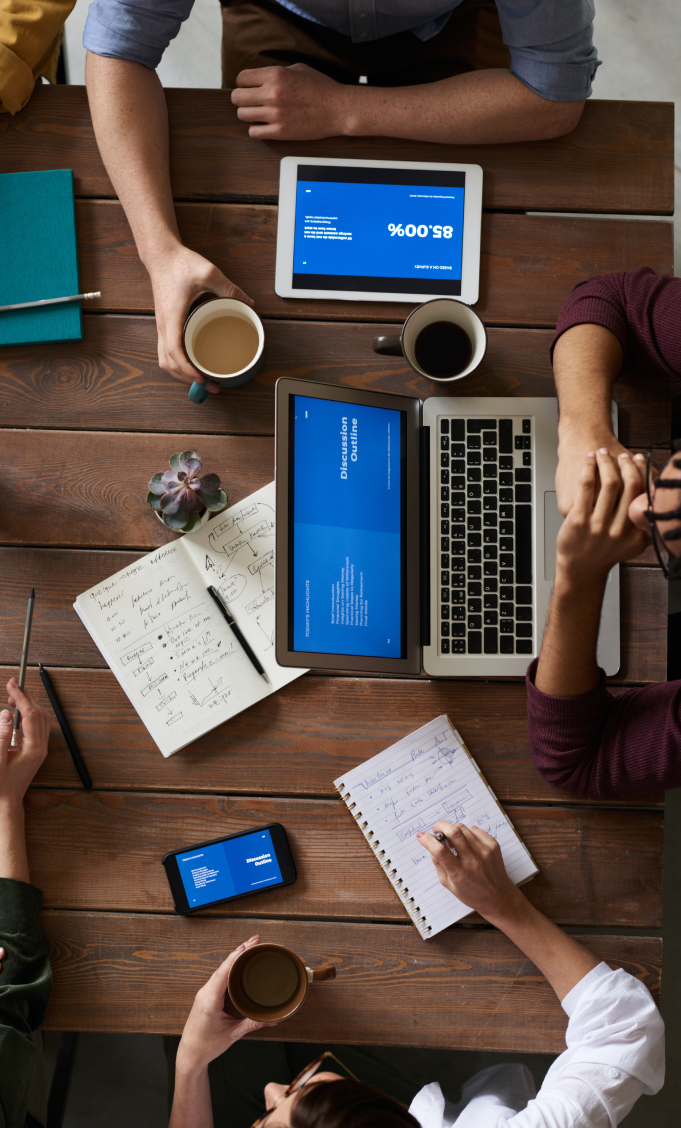 Mission
To provide safe investments and reasonable returns to international investors, persons and legal entities alike, from invoice financing, debt instruments that support asset- and real estate backed financing through scalable, digital and easy-to-use innovative portfolio management technology. Additionally, we aim to provide risk-seeking investors opportunities to invest in equity of start-up companies and into company mezzanine.
Vision
Use our experience in portfolio management and technology to create scalable and fully digital financing solutions. To bring profits to investors, while bridging the gap for non-bank lenders and utilise opportunities in under-developed financing segments in the EU. And to support general economic growth of the Eastern European region while doing so. To offer investment opportunities as a single marketplace for both private investors and legal entities alike.